ABOUT 37 FRAMES
Our spectacular clients are our heart.
And love.
Life is our canvas.
We adore telling life's most beautiful stories.
And we can't wait to tell yours ...
... wherever that may be.
Tracey + Dee
Tracey Taylor and Dee Green are the co-founders & creative force behind 37 Frames Photography. With their main studio in Tokyo, Japan, this duo are multi-award winning wedding photographers worldwide.
Tracey & Dee both hold a Master Photographer designation from WPPI (Wedding & Portrait Photographers International). Tracey, now one of only 3 Double Masters in Asia.

37 Frames have been featured in numerous worldwide publications including VOGUE, Cosmopolitan, Tatler and UK Stylist & have had several TV appearances, including a feature on 37 Frames for ABC's BizAsia.

With a background in journalism and visual arts & after almost two decades as one of Asia's leading wedding photography businesses with their flagship studio in Shinjuku, Tokyo, 37 Frames has now expanded to extend their talented teams, catering to all budgets.
Tracey & Dee were recently named:

Tracey & Dee are invited speakers & photography judges for photography conventions & competitions around the world. Most notably, WPPI, the world's largest Wedding & Portrait photography conference with 20,000+ photographers attending globally. They most recently gave the keynote speech at the Professional Photographers of Asia Conference in Shanghai.

They are award-winning members of the ISPWP (International Society of Professional Wedding Photographers) and WPJA (Wedding Photojournalist Association. 37 Frames have also had images included in Junebug Weddings Best of the Best Wedding & Engagement Photo Collections several years running.

Tracey and Dee are dedicated to teaching a new generation of photographers at 37 Frames that photography is not about the awards & accolades, but about the lives & stories of all 37 Frames couples and clients. The honors 37 Frames receive represents a long history of consistency and excellence at a world level and a total dedication to exceptional client service. They also deliver trust to 37 Frames clients. Trust that they are hiring dedicated career professionals to record one the most important days of their life.

Tracey & Dee's unique perspective on weddings stems from their extensive travels & immersion in foreign & fascinating cultures. With destination weddings taking them and their team around the globe. Seeing how couples all over the world live, love and celebrate is truly extraordinary and the importance never lost on them.

They are equally at home photographing high-end celebrity weddings or small intimate celebrations, epic pre-wedding adventures & treasured family portraiture. Tracey, Dee & the 37 Frames team spend their lives telling life's most beautiful stories. And they love it.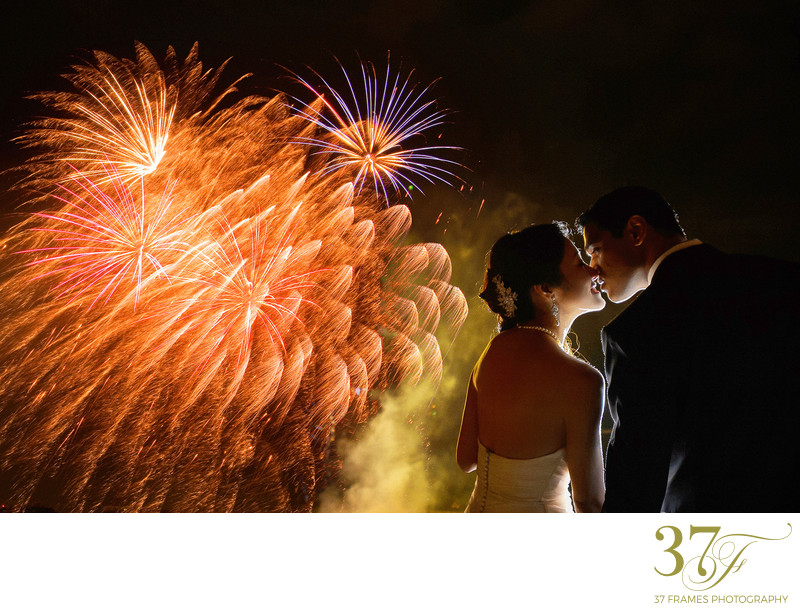 The 37 Frames Collective
37 Frames has grown into a talented & creative 'Collective' of very talented Photographers to canvas your love story, wherever that may take you. 37 Frames Photographers are fully trained in all facets of the 37 Frames signature style by Tracey & Dee, Master Photographers & Creative Directors of 37 Frames Photography. 37 Frames photographers are professionally accredited & award-winning photographers in their own right, all working towards becoming a Master of Photography & higher. They deliver meaningful images. Fashion-forward. Timeless & contemporary. 37 Frames is known for a thorough documentary & journalistic approach with an added dash of Tracey & Dee's epically poetic portraits. The creative focus, however, is always on you just being you...
Tracey & Dee and the team at 37 Frames are passionate about creating beautiful, timeless legacies beyond the expected. The approach is fresh & modern, natural & real, with a dedicated team-photographer vision resulting in a more cinematic coverage. A 37 Frames experience is full of darling surprises, covering breathtaking histories in the making & all the moments in between. Always based on colour, light & emotion.
Above all, Tracey, Dee & the 37 Frames Team love nothing more than telling life's most beautiful stories & they simply cannot wait to tell yours…
"Tracey & Dee of 37 Frames Photography (and their international award-winning team of photographers) have a passion for perfection, and the skills and talent to achieve it. Creating images that are evocative, emotional, and truly extraordinary, these accomplished photographers tell stories with their cameras that read like novels you simply can't put down. Sought-after for their stunning in-style images, they set trends in both Asia and around the world, and they're always thrilled to capture your love story wherever it takes you." ~ Junebug Weddings Magazine
SaveSaveSaveSave