Royal Wedding in Oman
The wedding of a lifetime. A spectacular royal wedding in Oman.
"WHAT A JOURNEY AND WHAT AN INCREDIBLE EXPERIENCE!!" ⁠⠀
⁠⠀


We were absolutely delighted to be part of the wedding team and the official photographers for this spectacular Royal Wedding in Oman. Incredible couple. Talented destination wedding planning team. Matthew Oliver Weddings, with Global Weddings and Couture Events. Epic and incredible Oman stole our hearts, the people, the hospitality, the warmth and kindness ... and it's amazing scenery at every turn. ⁠

It was a week of celebrations. Starting with the women's event at the Al Bustan Palace, A Ritz-Carlton Hotel. Enviably positioned between the Sea of Oman and the Al Hajar Mountains, this Muscat icon is an alluring blend of old and new, "carefully designed and naturally untamed". Set within a former palace, the only remaining in Oman. It's an incredible wedding venue in Oman. And a favorite hotel around the world.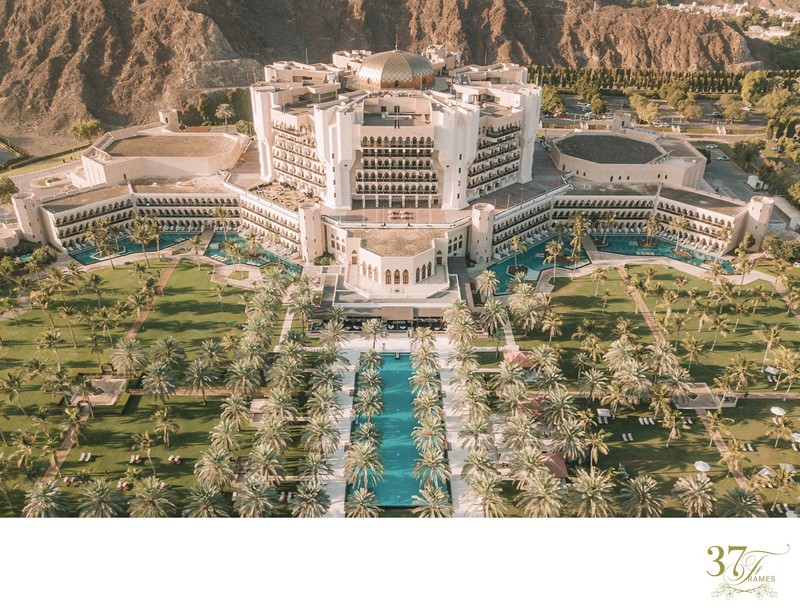 ⠀
The women's event.
It was traditional and meaningful. Opulence and absolute luxury. Everything you would want to see from a Royal Wedding and more. 450 women. No photography allowed to be shown because of traditions. But believe us when we say - it was an incredible party. Stunning chandeliers lighting up the ballroom, and personally designed fragrances each guest. And one of the most beautiful couture gowns we have ever seen.
The second event.
Then the second event was at the Shangrila Al Husan a week later. In an amphitheater built in the side of the Cliff. In a fabulous contrast to the traditional women's event, the second event had the wedding planning team and designers work the themes of fun and vibrancy. A wilder concept than the week before, with small bursts of colour twinned with elegant tableware and decorations. But more importantly, it's all about the story. The story of families coming together. Of guests flying in from around the world to celebrate two people in love. That's what's always at every wedding's core. And the entire team worked wonders in making sure this luxury wedding, focused on moments over materials. Fusing luxury with emotion. And we couldn't have been happier to be a part of the this couple's spectacular wedding journey.

This wedding will be on the blog soon. Make sure to subscribe to the 37 Frames blog to see the full event. You'll fall in love. We promise.






















Location: Shangri-La Al Husn Resort & Spa.

Keywords: destination wedding (95), royal wedding.

Japan Wedding Planning & Photography | 3-8-25-703 Kamiochiai, Shinjuku-ku TOKYO Japan 161-0034 | 070-4129-2485 | info@37framesphotography.com | Copyright©2021