Kiso Valley Elopement
Off the beaten path. Luxury + History. Walking in the footsteps of adventurers.
Japan is a land of legacy & history, of breathtaking nature and hidden gems. It takes the road less travelled to truly explore the real Japan. And to get there a journey along the Nakasendo Way is the perfect narrative. For your Kiso Valley Elopement. Or Destination Wedding in Japan.
The Nakasendo is the old route (or middle mountain way) which connected Tokyo and Kyoto during the Edo period. It is now a beloved hiking course through mountains, idyllic, well-preserved post-towns and rural Japan. Along the way you'll pass waterfalls, abandoned tea-houses, shrines and stumble upon the most magnificent blossoms if you're lucky.
We were in the middle of planning a destination wedding in Japan, here in the Kiso Valley this year for an amazing couple from the USA and all their guests. Then Covid-19 hit and postponed plans around the world. But we'd found the most idyllic place for a destination wedding in Japan. And we're waiting to reschedule the epic celebration. In the meantime, we're planning elopements to showcase this incredible place. Intimate and meaningful. Eloping in the Kiso Valley is the wedding of your dreams.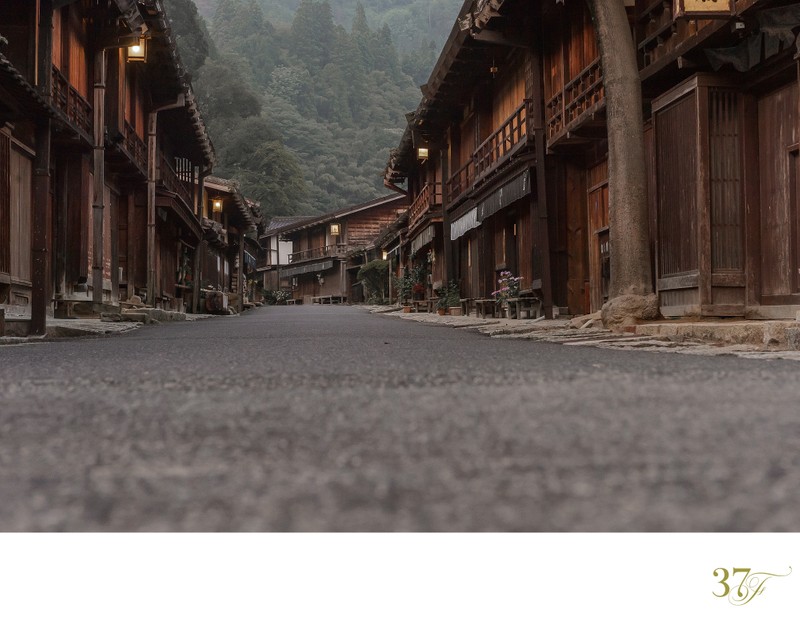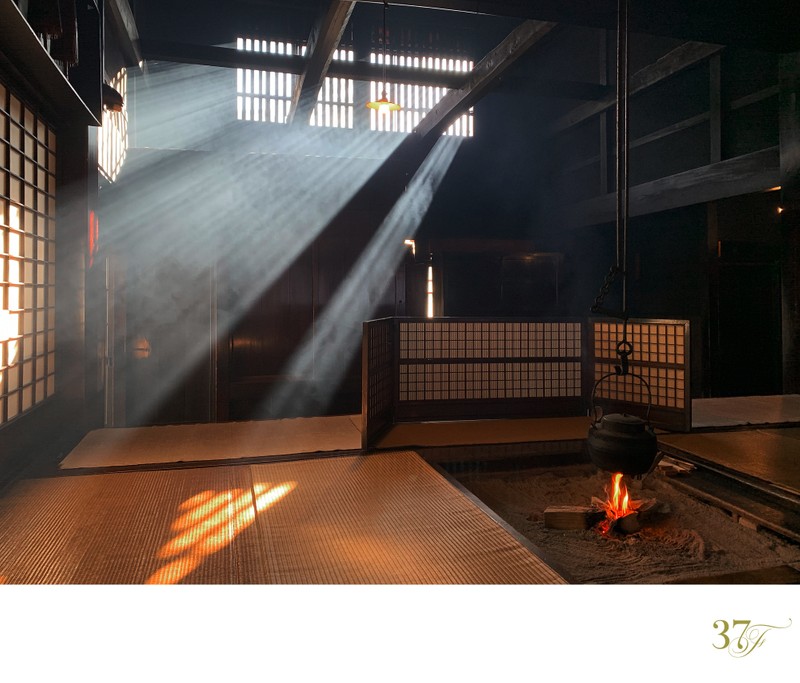 The Stunning post-town of Tsumago
Tucked in a remote part of the Kiso Valley near the stunning post-town of Tsumago is a beautiful and truly favorite find. It's a 300-year old Kominka (farmhouse), fully renovated. Each element in the farmhouse has a story. It is a masterclass in loving restoration. It's all about the art. Art and interior-design lovers dream of this. The interiors are glorious and the hospitality refined and so warm. It is utter luxury in the backcountry. And the very perfect location for love stories.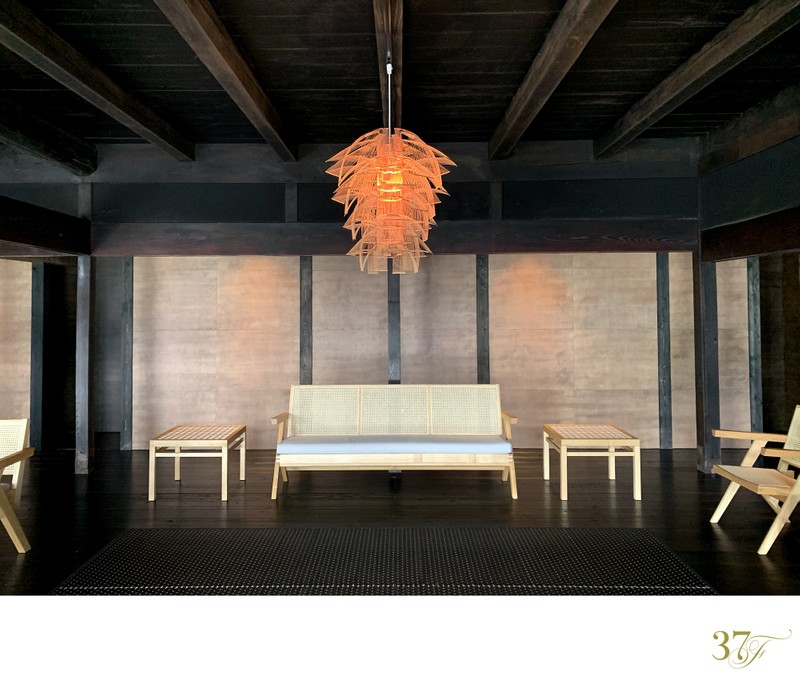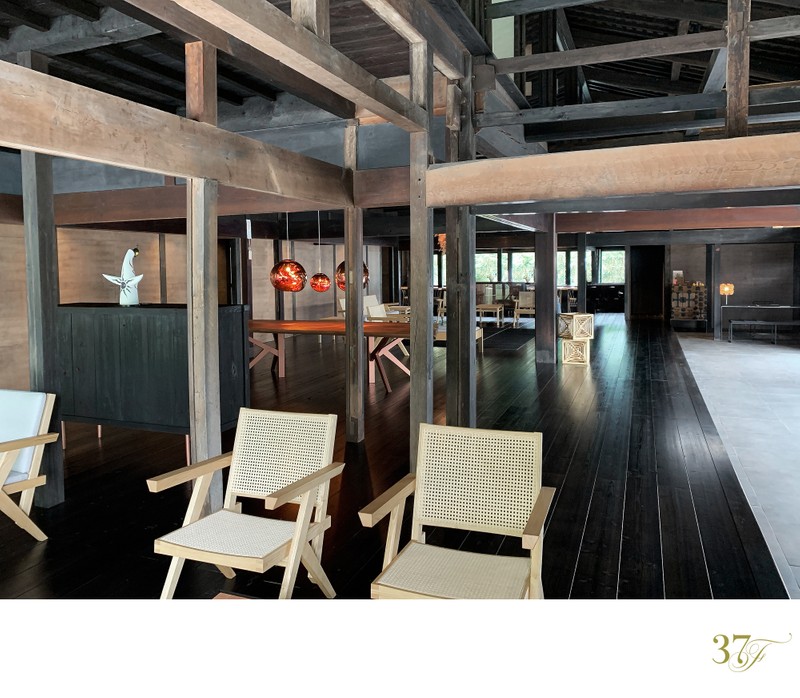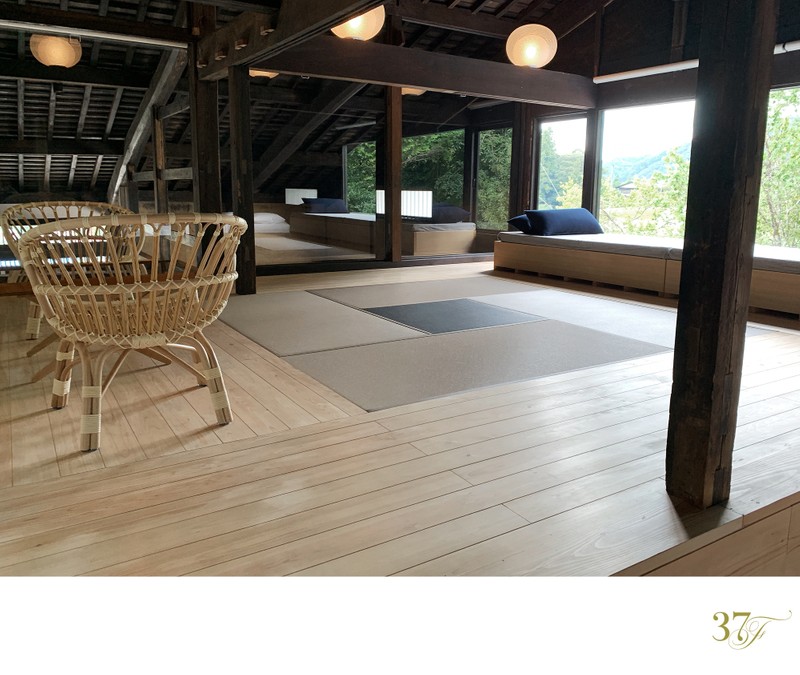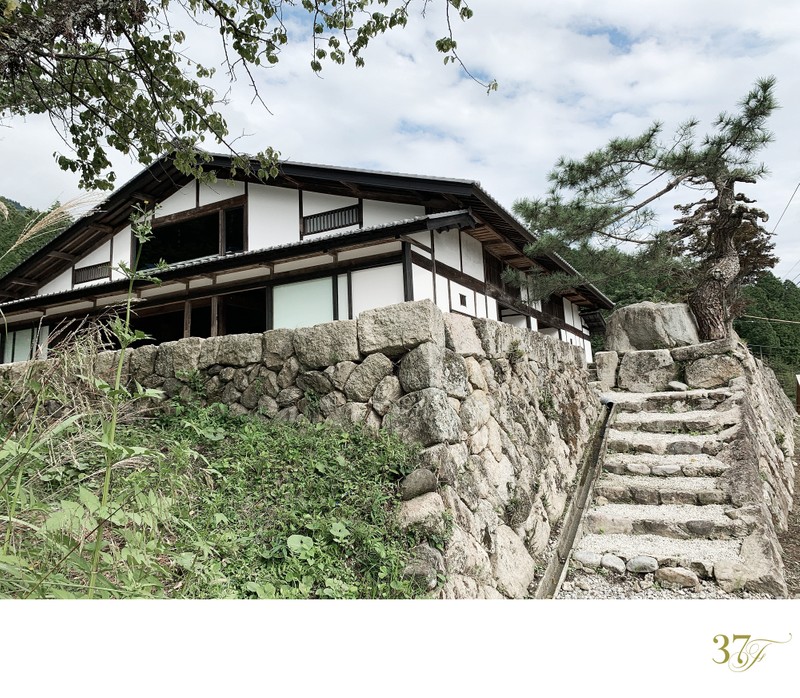 The entire team was so welcoming and warm. AND open to all our planning ideas, even though this part of Japan had never had a destination wedding before. That always blows our mind. Giving our couples the experience of being 'first' is EVERYTHING. We LOVE this. Creating truly unique celebrations, that's a first for both the venue, community, us & importantly our beautiful couples & their guests is truly so special in this insta world.
The locals were so excited. But there were a lot of town meetings to get the permission needed. However, persistence prevailed. It truly is an incredible location for a destination wedding and such a pleasure for us to plan. And we love working with the local community.
With weddings now on hold for a while, we've opened up this location for a luxury elopement package in Japan. The whole story here fits in with journeys and travelers. It's about time and longevity. So this truly fits the themes with which we plan our elopements.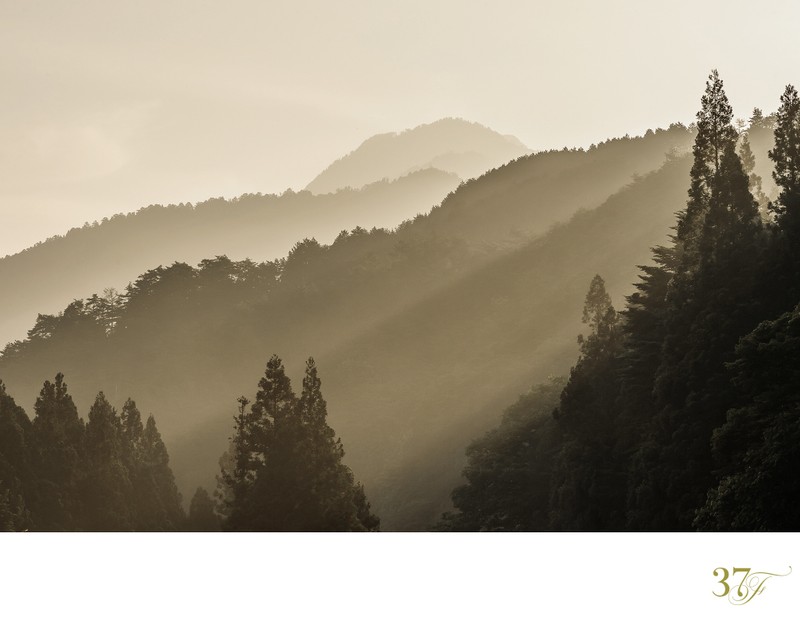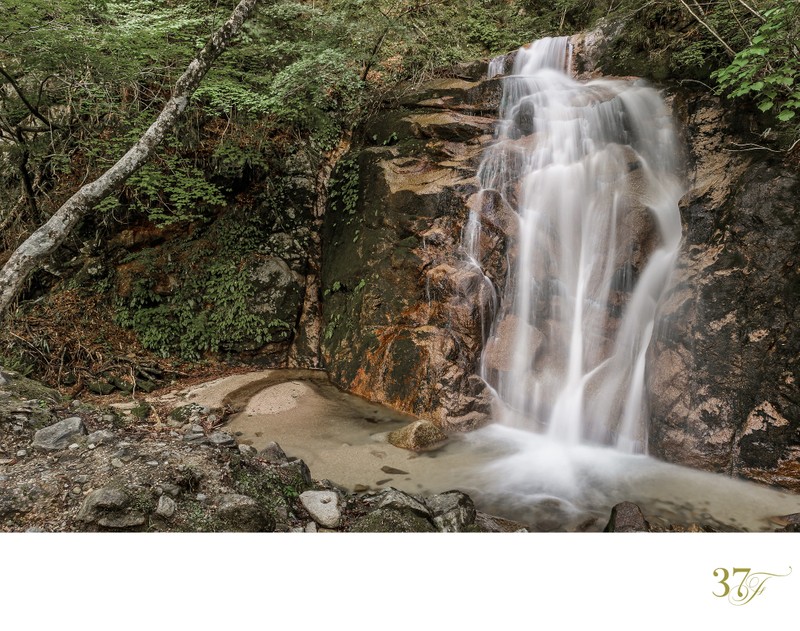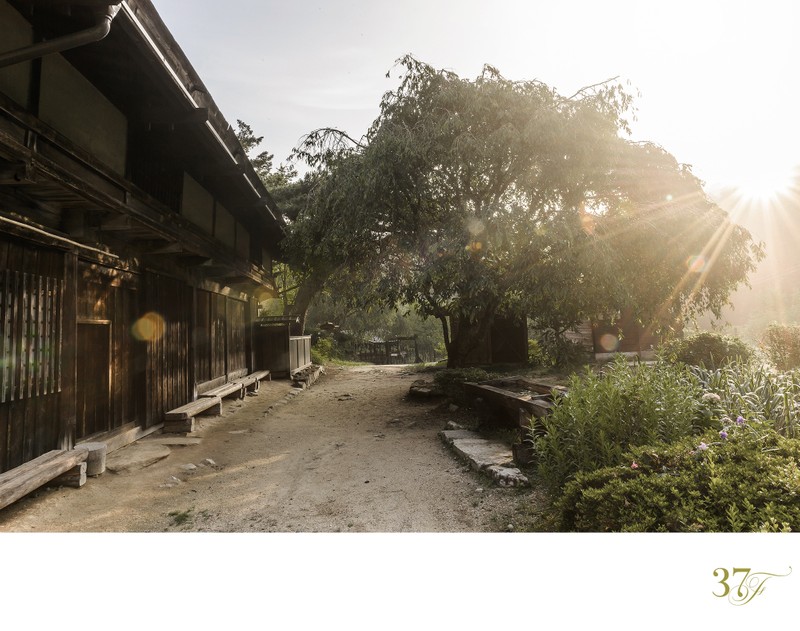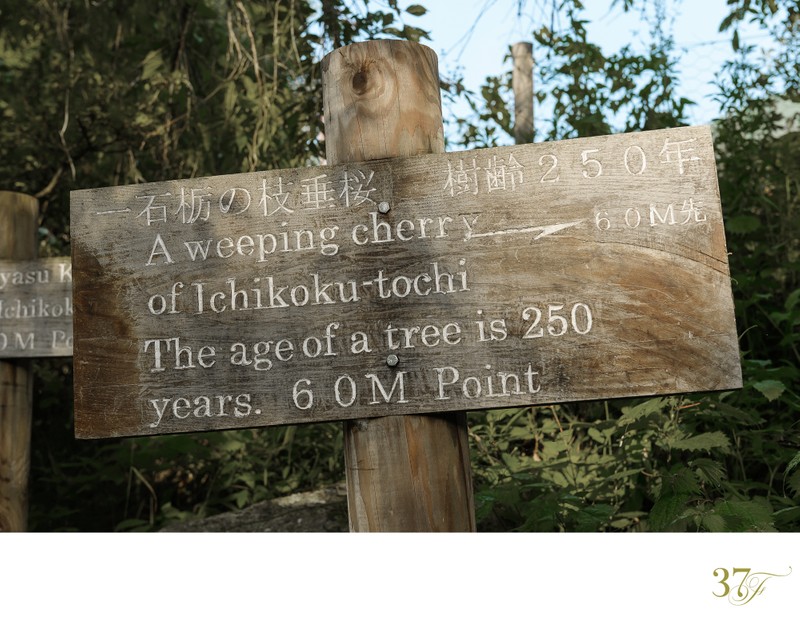 It's all about the Journey. Elopements and Weddings in the Kiso Valley.
This luxury "art" accommodation, is all about the journey getting there. A ceremony in a rice field or along the Nakasendo. Perhaps under a waterfall or riverside. Included is a wonderful celebratory meal, produced by Michelin starred chefs. The ultimate for foodies. Our Elopement Packages include Accommodation for our couples. It's pure perfection. There are so many options in the area for exploring and honeymooning after, not to mention the extraordinary photos & memories you'll make. It will keep drawing you back.
Zen beckons.
While venue and location scouting we found ourselves way off the tourist track. In a beautiful remote part of the Kiso Valley, with untouched forests and undisturbed post-towns. With the help of a wonderful local council member, we were introduced to the most perfect of rustic shrines. It's like your own private movie set, it's that picturesque. And did we mention private? It was completely our own.
The head priest has said that western wedding attire is absolutely ok, if kimonos are not for you. Most visitors head straight for well-known towns nearby, but this forest village in the valley has it's own secrets waiting to be uncovered. All by adventurous couples wanting an incredibly unique elopement experience. Your Kiso Valley Elopement is waiting.
There's plenty of history and welcoming locals. The whole of Kiso is blessed with clear waters and verdant forests. And also nearby the shrine is the spectacular Mt. Ontake. Mt. Ontake is the second tallest volcano in Japan. It's been venerated for centuries as one of its most spiritual mountains.
Our elopement experience here in the Kiso Valley is the ethereal shrine ceremony, and a combination of exploring beautiful forests, rich natural hot springs and waterfalls. If time permits, we also take a ropeway to a spectacular panoramic view of the Northern and Central Alps. Close your eyes and dream. It's truly breathtaking. (Included in this elopement is a 1 night stay at a lovely Japanese guest house with private in-room hot spring in the quaint town, very accessible).
Let's start planning your Kiso Valley Elopement soon.
Keywords: best wedding locations in japan (22), best wedding planners in japan (22), best wedding venues in Japan (22), crazy wedding in japan (21), destination wedding in japan (29), elope japan (25), english speaking photographers in japan (23), english speaking wedding planner in japan (23), get married in japan (22), international wedding japan (23), international wedding planners tokyo (23), japan prewedding (16), japan top wedding planners (23), japanese weddings (22), kyoto destination wedding (18), kyoto wedding (19), luxury wedding japan (16), mandarin oriental tokyo wedding (16), Mt Fuji wedding (19), park hyatt tokyo wedding (17), tokyo destination wedding (22), tokyo palace hotel wedding (16), tokyo top wedding venues (15), tokyo wedding (32), wedding in japan (28), wedding photographer in japan (16), wedding planner japan (282), wedding planner osaka (16).
Japan Wedding Planning & Photography | 3-8-25-703 Kamiochiai, Shinjuku-ku TOKYO Japan 161-0034 | 070-4129-2485 | info@37framesphotography.com | Copyright©2021